Doorsec is the leading security services provider in Dubai, UAE. We provide uniformed security guards to clients seeking solutions to their security headaches. Our highly-trained security officers are available 24/7 for all your residential, commercial, personal, and special event demands. We provide 24/7 security services to some of the biggest names in the UAE and our security guards are eager to help you to set up a security protocol for your specific situation.
All of our security officers are insured and trained to manage risk and to adapt to any situation. We are fully equipped to handle all types of high-risk security threats.
We invest time in an intensive selection process, which includes in-depth background checks. Once hired, our security officers undergo rigorous training in first aid, fire prevention, and customer service along with mandatory SIRA training and certification and license.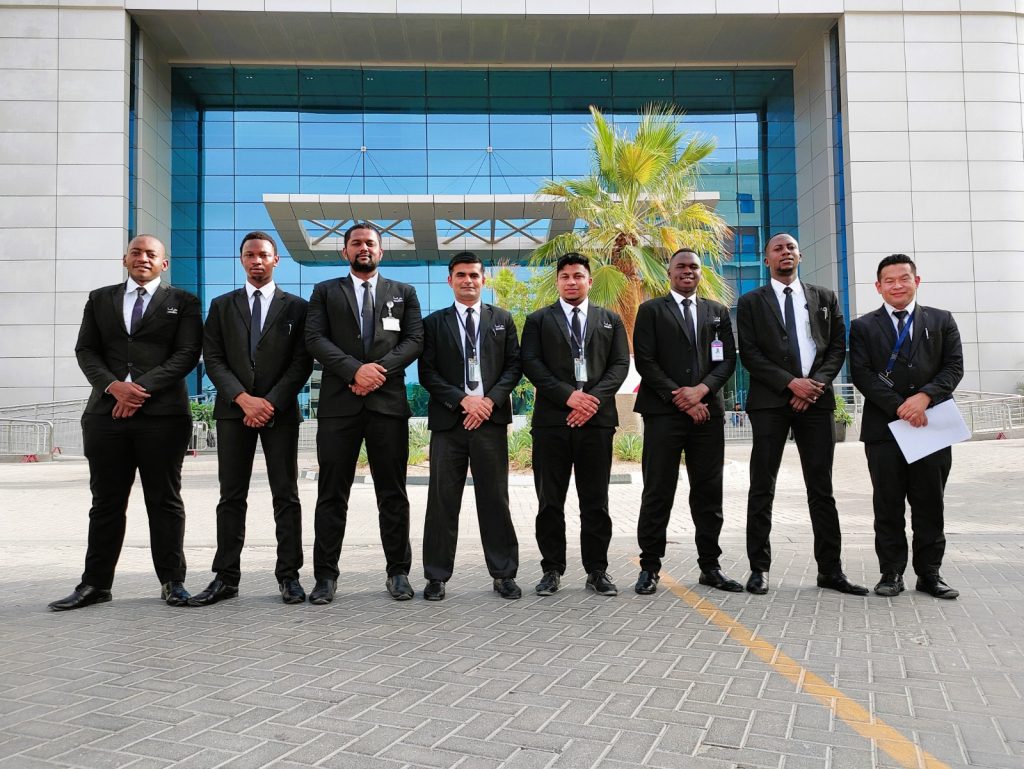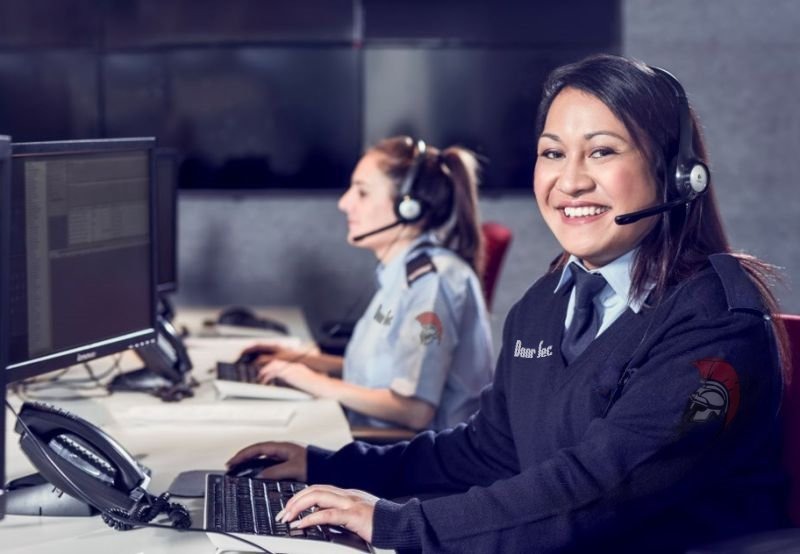 Our highly-trained security officers are available around the clock to address your residential, commercial, personal, and special event security needs. With a proven track record of safeguarding major entities in the UAE, we're dedicated to crafting a customized security solution for your unique situation.
Our security officers are not only insured but also well-prepared to handle various high-risk security threats. Our rigorous selection process includes thorough background checks, and our officers receive extensive training in areas such as first aid, fire prevention, customer service, and mandatory SIRA (Security Industry Regulatory Agency) certification and licensing to ensure professionalism and competence.
Security Officer Responsibilities:
They help maintain a safe environment and reassure both your employees and the public. When it comes to handling an incident with minimal disruption to your operations, Doorsec security officers can make all the difference.
We set the standard when it comes to quality residential and commercial security services. From our professional client relation managers to our highly motivated security officers, you will always be greeted with professionalism and care.
Doorsec provides a full range of long-term and temporary security guard services, with a commitment to protecting the assets of our clients with attention to every detail and nuance of the assets and perimeters that we are assigned to protect.
Our security solutions are based on a comprehensive analysis of your requirements and vulnerabilities, and can integrate static, mobile and technological elements. Furthermore, our layered security plans include recommendations on equipment and personnel.
At Doorsec Dubai, you get a "Security program" and not just a "Guard". We pledge all of our company's resources toward the successful operation and protection of you and your property. In business since 2012, all security guards at Doorsec are licensed, SIRA certified, and set the industry standard for excellence in the field with extensive experience and training.
Regardless of what industry you're in or what you need to protect, we can provide professional security personnel to meet your needs. Contact us today for a security services quote and let us give you the peace of mind you deserve – both now and in the future – with a custom-tailored executive security solution that protects the people and properties you care about most.
I want to thank Mr. Irfan for this great service, which was provided by just a phone call. Its like dealing with your immediate family. Our property is well guarded and protected 24 hours. There has been absolutely no complain or any kind of issue with the guards provided. The security team deployed is extremely helpful and friendly in nature. I sure will recommend anyone who shall be in need of this service.
As U.A.E's #1 Trusted Security Guard Service company, Doorsec has built its reputation upon delivering cost-effective, dependable and safe security and protection services, earlier got there services for event management security and close protection services with their high proficiency in the field. Thanks a lot Doorsec and its team for managing our family event in Sharjah and Dubai with utmost care and efficiency.
Doorsec is one of the best security companies in the Emirates, thanks to its management and outstanding service in the field of private security, such as organizing parties and conferences, and the security of beaches, hotels and buildings, because of its staff trained at the highest level of security