Event Security Services Company Dubai
Doorsec Security Services LLC is the Best Security Guard Provider in Dubai. When it comes to any Event security company in Dubai, UAE, Doorsec takes great pride in offering only the best security guard services. With experience in event security guards fully trained in handling all your event security needs, you can trust the professionals at doorsec, Security Services Dubai, to ensure that your event runs smoothly and securely.
Manned guarding security is a 24-hour activity that frequently involves the act of safeguarding individuals from injury, guarding a building against unauthorized entrance, and reducing the risk of theft or damage to a facility. Manned guarding security services are a complete operation that often requires working alongside the team in the control center. The control room is the central hub for our security operations; this is where we handle calls from security officers or clients and where incidents are dealt with. Our Manned guarding services are the best in UAE and rest assured you don't have to worry about your security needs with us.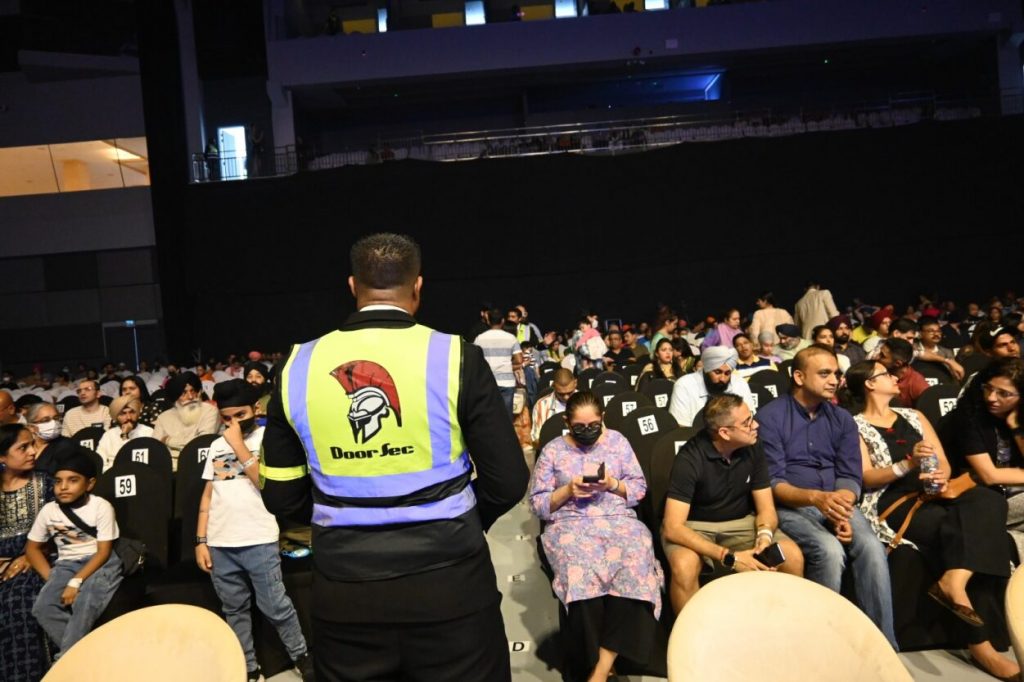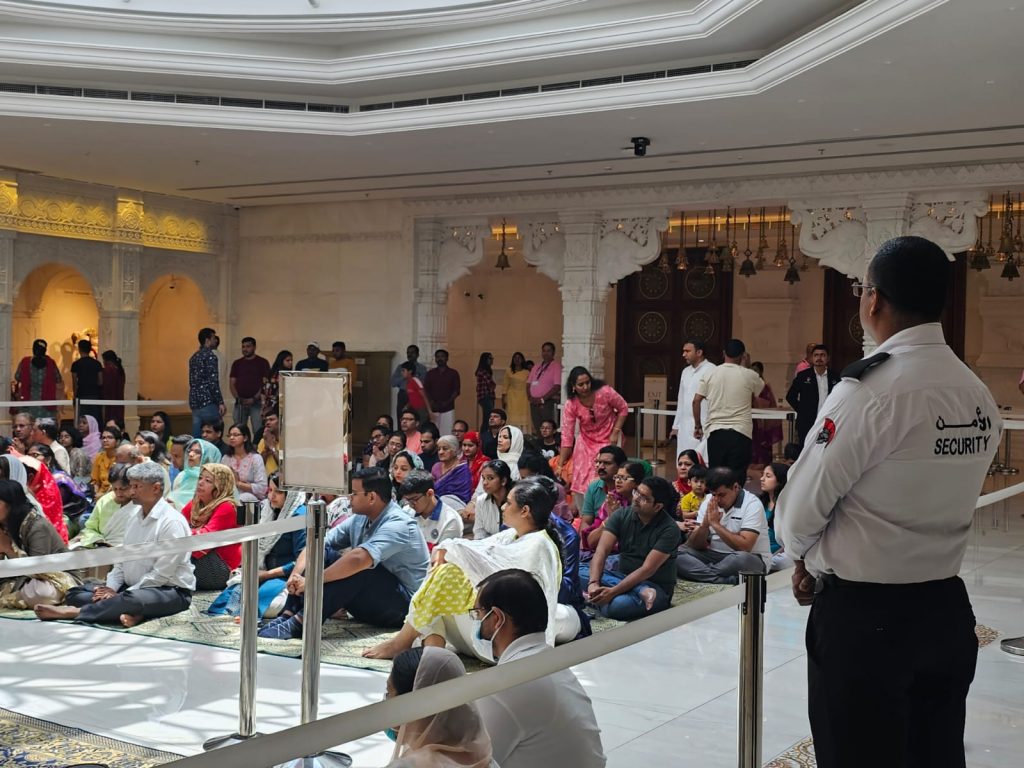 Bouncer Security Services Dubai
Are you looking for a reliable bouncer in Dubai? It is critical to hire the correct bouncer for clubs and ensure that they are aware of their rights, obligations, and tasks as a club bouncer. They ensure sure there's no commotion inside or outside the club, verify IDs, and keep an eye out for suspicious or illegal activities.
Club security guard ensures that there are no problems inside or outside of the club, they check for IDs, and they keep an eye out for suspicious or illegal conduct. Having a nightclub security bouncer at a club reduces risk and protects a venue from legal liability. Laws are strict, and ensuring that your venue license is not violated is critical.
Event Security Guard Services Duties:
They help maintain a safe environment and reassure both your employees and the public. When it comes to handling an incident with minimal disruption to your operations, Doorsec security officers can make all the difference.
We set the standard when it comes to quality residential and commercial security services. From our professional client relation managers to our highly motivated security officers, you will always be greeted with professionalism and care.
Doorsec provides a full range of long-term and temporary security guard services, with a commitment to protecting the assets of our clients with attention to every detail and nuance of the assets and perimeters that we are assigned to protect.
Our security solutions in Dubai are based on a comprehensive analysis of your requirements and vulnerabilities, and can integrate static, mobile and technological elements. Furthermore, our layered security plans include recommendations on equipment and personnel.
At Doorsec Dubai, you get a "Security program" and not just a "Guard". We pledge all of our company's resources toward the successful operation and protection of you and your property. In business since 2012, all security guards at Doorsec are licensed, SIRA certified, and set the industry standard for excellence in the field with extensive experience and training.
Regardless of what industry you're in or what you need to protect, we can provide professional security personnel to meet your needs. Contact us today for a security services quote and let us give you the peace of mind you deserve – both now and in the future – with a custom tailored security solution that protects the people and properties you care about most.
I want to thank Mr. Irfan for this great service, which was provided by just a phone call. Its like dealing with your immediate family. Our property is well guarded and protected 24 hours. There has been absolutely no complain or any kind of issue with the guards provided. The security team deployed is extremely helpful and friendly in nature. I sure will recommend anyone who shall be in need of this service.
As U.A.E's #1 Trusted Security Guard Service company, Doorsec has built its reputation upon delivering cost-effective, dependable and safe security and protection services, earlier got there services for event management security and close protection services with their high proficiency in the field. Thanks a lot Doorsec and its team for managing our family event in Sharjah and Dubai with utmost care and efficiency.
Doorsec is one of the best security companies in the Emirates, thanks to its management and outstanding service in the field of private security, such as organizing parties and conferences, and the security of beaches, hotels and buildings, because of its staff trained at the highest level of security