Security Consultancy Services
Are you looking for ways to enhance the security of your business? Look no further than Doorsec, your trusted security consultant Dubai. Our team of experts understands the importance of having a comprehensive security strategy in place to protect your organization and assets. We specialize in providing customized solutions to meet the unique needs of our clients across various industries, including retail, finance, and more.
As the famous quote goes, "The best defense is a good offense," and at Doorsec, we take that to heart. We understand that some companies may be hesitant to use a security consultant due to uncertainty or misconceptions about the process. Rest assured, our security consultants are well-versed in the latest industry trends and technologies, and are dedicated to providing expert analysis and recommendations to improve your property's safety and security program.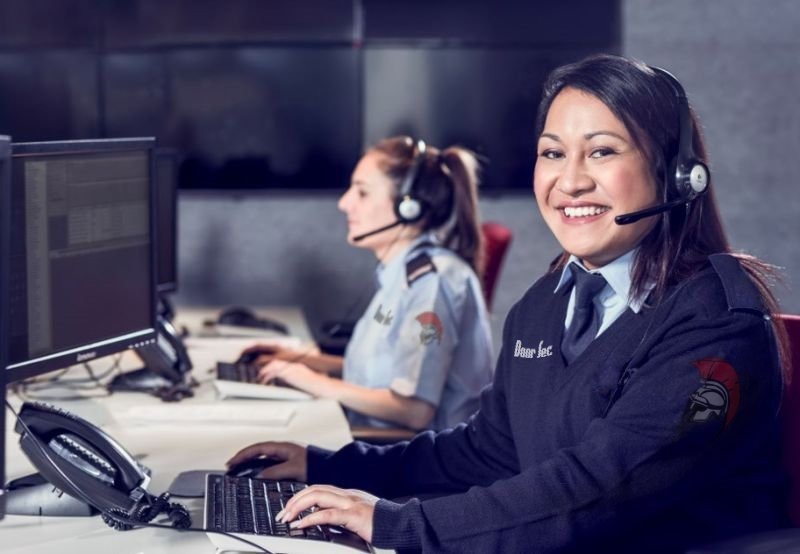 Our experienced professionals will conduct a thorough security assessment of your current program, identifying any areas for improvement and providing you with a detailed report of our findings. We take a holistic approach and will also consider your budget and specific needs when providing recommendations.
If you are in need of a new security program, our team will work with you to develop an integrated plan that covers all aspects of security. Trust Doorsec to help keep your business safe and secure. Keywords: security consultant services, security assessment, security strategy, security program, security industry, risk management, budget-friendly solutions.
Our Consultancy Services:
Clubs Security in UAE: Keeping Your Establishments Safe
At Doorsec, we understand the unique security challenges that clubs and entertainment venues face. That's why we offer specialized security solutions to ensure the safety and well-being of your patrons and staff. Our experienced security consultants will conduct a thorough assessment of your premises, identifying potential vulnerabilities and developing a comprehensive security strategy specifically designed for clubs and similar establishments in the UAE. With our expertise and attention to detail, you can rest assured that your club will be in safe hands.
Executive Protection Security in Dubai: Safeguarding Your VIPs
When it comes to executive protection, Doorsec is your go-to security consultant in Dubai. We recognize the importance of providing discreet and effective security measures for high-profile individuals. Our close protection team consists of highly trained professionals who have extensive experience in safeguarding VIPs. We work closely with you to understand your specific requirements and create a personalized security plan that ensures the safety and privacy of your executives.
Event Security Guard in Dubai: Making Your Events Secure
Organizing an event in Dubai? Don't overlook the significance of event security. Doorsec offers top-of-the-line event security services that prioritize the safety of your guests and the smooth running of your event. Our skilled security guards are well-versed in handling various event scenarios and are trained to swiftly respond to any security threats. From crowd management to access control, we have got you covered, ensuring that your event is a resounding success.
Best Guarding Services in Dubai: Your Reliable Security Partner
When it comes to guarding services in Dubai, Doorsec stands out as a trusted and reliable partner. We provide highly trained security personnel who are committed to protecting your premises and assets. Our guards undergo rigorous training programs and stay updated on the latest industry practices. Whether you need static guards, mobile patrols, or customized security solutions, we have the expertise to meet your requirements effectively and efficiently.
In conclusion, Doorsec is your one-stop solution for all your security consultancy needs in the UAE. Our team of experts will work closely with you to develop a comprehensive security program that aligns with your goals, budget, and industry requirements. Trust us to enhance the security of your business, ensuring peace of mind and protection for your organization and assets. Contact us today to discuss your security needs.