MEP Services in Dubai
Mechanical Electrical Plumbing
Door Sec is a premier facilities management company that specializes in providing high-quality mechanical, electrical, and plumbing (MEP) services for short and long term contracts. With our team of experienced professionals, we offer a comprehensive range of MEP services that are tailored to meet the unique needs of each of our clients. 
We understand that the success of any building project depends on the quality of its MEP systems, which is why we are committed to delivering exceptional service and exceeding our clients' expectations. Whether you are looking for a short-term solution or a long-term partner, Doorsec Dubai is the trusted name in MEP service provision that you can rely on.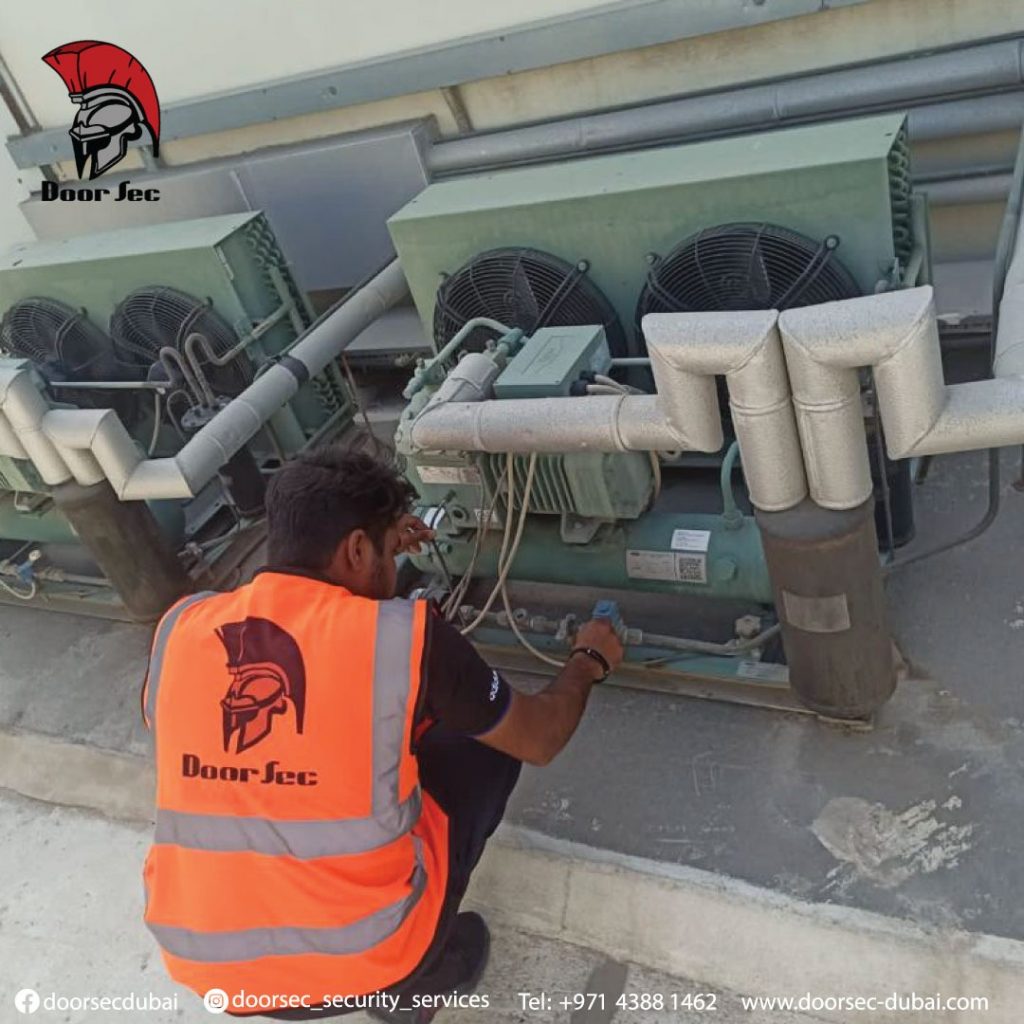 MEP services we also provide:
MEP (Mechanical, Electrical, and Plumbing) services are crucial for any building project, whether it is a commercial, residential, or industrial project. These services are essential for the functioning of the building, and they include everything from heating, ventilation, and air conditioning (HVAC) systems to lighting, power distribution, and plumbing services.
At Door Sec, we offer high-quality MEP services to ensure that your building project runs smoothly and efficiently. Our team of experienced professionals is committed to providing comprehensive MEP services that meet your specific needs and requirements. We use the latest technology and equipment to ensure that all MEP systems are installed and maintained to the highest standards.
Our AMC services encompass the complete lifecycle of MEP systems, from design, installation, testing, and commissioning to maintenance. We collaborate with clients to gain a deep understanding of their specific needs and budgetary limitations. Our team of experts offers professional guidance and support throughout the entire project, from inception to completion, to guarantee timely delivery of MEP systems within budget.
At Door Sec, we take pride in our commitment to delivering high-quality MEP services to our clients. We are dedicated to ensuring that your building project is a success, and we strive to exceed your expectations in every way possible. Contact us today to learn more about our MEP services and how we can help you with your next building project.
I want to thank Mr. Irfan for this great service, which was provided by just a phone call. Its like dealing with your immediate family. Our property is well guarded and protected 24 hours. There has been absolutely no complain or any kind of issue with the guards provided. The security team deployed is extremely helpful and friendly in nature. I sure will recommend anyone who shall be in need of this service.
As U.A.E's #1 Trusted Security Guard Service company, Doorsec has built its reputation upon delivering cost-effective, dependable and safe security and protection services, earlier got there services for event management security and close protection services with their high proficiency in the field. Thanks a lot Doorsec and its team for managing our family event in Sharjah and Dubai with utmost care and efficiency.
Doorsec is one of the best security companies in the Emirates, thanks to its management and outstanding service in the field of private security, such as organizing parties and conferences, and the security of beaches, hotels and buildings, because of its staff trained at the highest level of security